---
The good news: most of the skills that will help you to excel in Domino are generic and can be applied to any development environment.
The bad news: there is a lot of stuff to learn. I'm compiling a roadmap for (Domino) Developers wannabees taking a little broader approach. This is my first draft: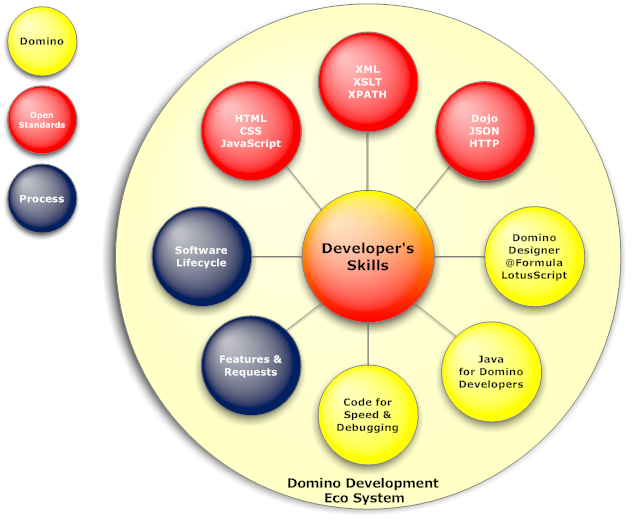 In the coming days and weeks I will discuss/fill each of this circles with details and recommended readings/training material. Feedback is highly appreciated.
---
Posted by Stephan H Wissel on 29 April 2008 | Comments (8) | categories: Show-N-Tell Thursday